Set sail on a journey of opulence and adventure as we take you on an unforgettable visit to Sir Bani Yas Island, a hidden gem nestled in the azure waters of the Arabian Gulf. Sir Bani Yas Island, part of the United Arab Emirates, offers a unique blend of wildlife, culture, and relaxation, all accessible via a luxurious yacht. Join us as we embark on this remarkable voyage, highlighting the diverse activities that make this destination an absolute paradise for travelers seeking both tranquility and excitement.
Arrival in Style
Our adventure begins in the bustling metropolis of Abu Dhabi, where we board a lavish yacht that will be our home away from home during this journey. As we set sail from the capital's modern marina, the stunning skyline slowly fades into the horizon, making way for the serene waters that lie ahead.
Wildlife Safari
One of the crown jewels of Sir Bani Yas Island is its wildlife sanctuary, which is home to over 17,000 free-roaming animals. Upon arrival, we are greeted by knowledgeable guides who accompany us on a thrilling wildlife safari. This excursion allows us to witness magnificent creatures such as cheetahs, giraffes, Arabian oryx, and countless other species in their natural habitat. It's a remarkable experience that brings us closer to nature's wonders.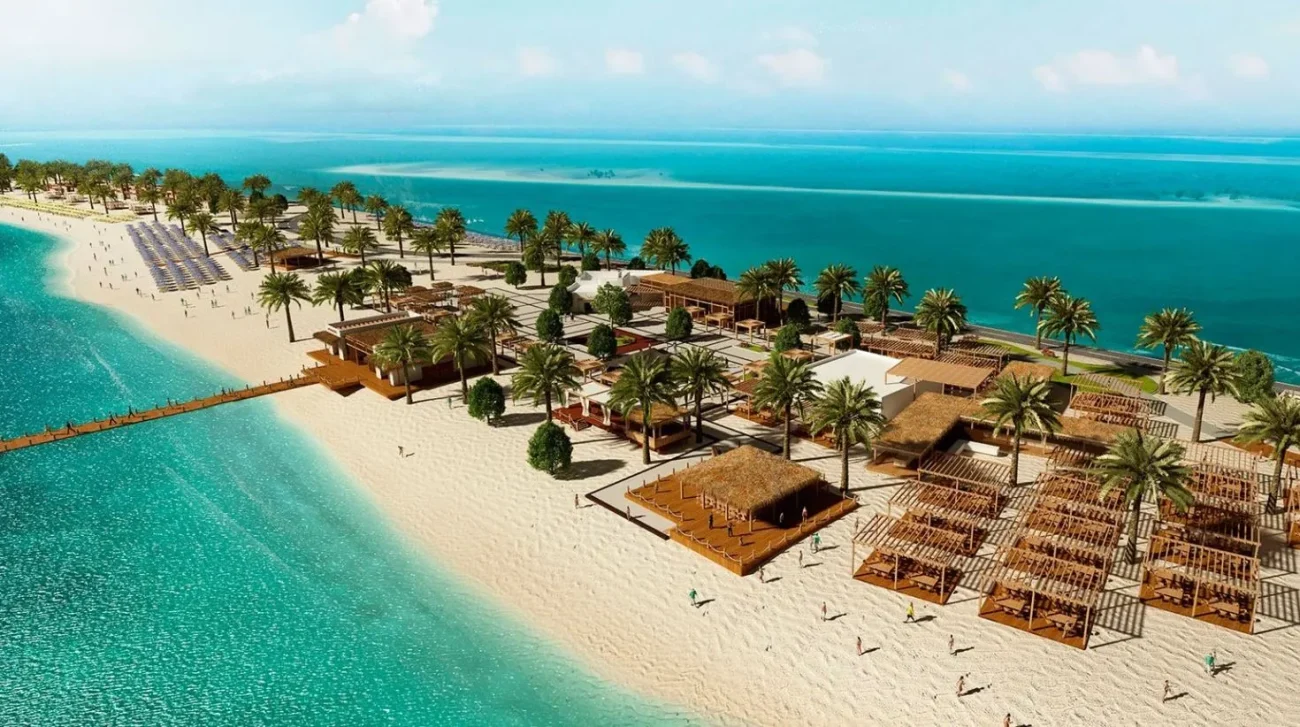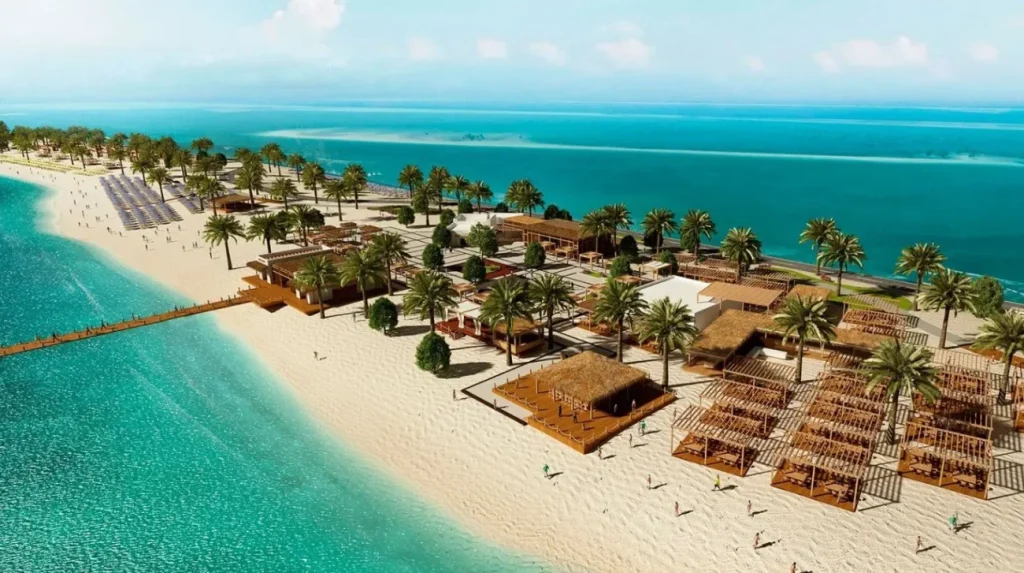 Exploring Ancient History
The island is not just about its wildlife; it also boasts a rich historical heritage. A visit to the archaeological site on the island takes us back in time to the days of ancient civilizations. The remnants of historical structures, including a Christian monastery and a Nestorian church, offer insights into the island's intriguing past.
Relaxation and Leisure
After a day of adventure and exploration, our yacht anchors in a tranquil bay where we can unwind and enjoy the island's luxurious amenities. Sir Bani Yas Island boasts world-class resorts with private beaches, infinity pools, and rejuvenating spas. Basking in the Arabian sun, we soak up the serenity of this paradise and indulge in exquisite culinary delights, savoring the freshest seafood and international cuisines.
Water Activities
The crystal-clear waters surrounding the island beckon us to dive into aquatic adventures. Snorkeling and scuba diving enthusiasts can explore vibrant coral reefs teeming with marine life. For those who prefer to stay above the surface, kayaking, paddleboarding, and windsurfing are popular choices. The island's coastline offers diverse aquatic experiences for every level of adventurer.
Equestrian Experiences
Sir Bani Yas Island is renowned for its equestrian offerings. The stables here house a variety of horses, and we have the opportunity to take horseback riding lessons or embark on a scenic horseback ride through the island's stunning landscapes. This unique experience connects us with the island's heritage, as horses have played a significant role in its history.
Stargazing and Nightlife
As the sun sets over the tranquil island, the night sky comes alive with stars, making Sir Bani Yas Island an ideal location for stargazing. After a delightful dinner, we can partake in a stargazing session led by knowledgeable astronomers, marveling at the beauty of the cosmos.
Conclusion
Sir Bani Yas Island, accessible by a luxurious yacht, is a treasure trove of experiences that cater to nature lovers, history enthusiasts, and adventure seekers alike. From thrilling wildlife safaris to relaxing on pristine beaches and indulging in culinary delights, this hidden paradise in the Arabian Gulf offers a blend of luxury and adventure that is truly unparalleled. A visit to this island is not just a vacation; it's an immersive journey into the heart of nature and history, leaving travelers with memories to last a lifetime.